07/28/2017
Eight good and not so good albums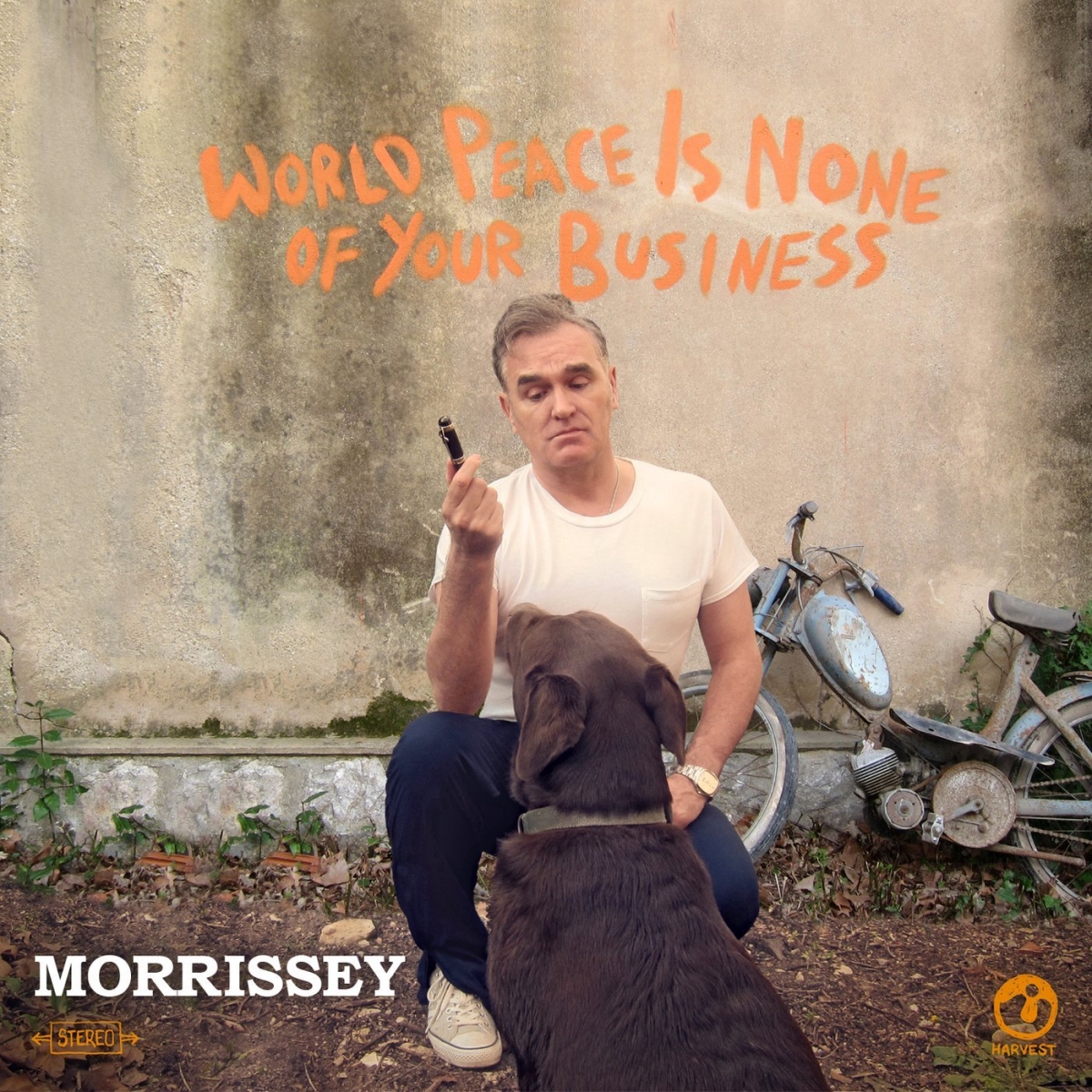 Without any prelude we present you another edition of our musical review: eight good and not so good albums.
Morrissey – "World Peace Is None of Your Business"
Under this deliberately provocative title could go album "of the old", but Steven Patrick Morrissey as 2014 is the year prefers to whine rather than act rashly. In principle, nagging tone has always been his signature thing, but in the days of The Smiths and the early solo albums of his complaint to the universe sounded convincing. However, Morrissey is still Morrissey, and lush melodic rock with his new album still commands respect, for it carries the beauty.
Neville Brothers – "Dirty"
The main star of the national electronics Roma Lithuanians do not like to repeat: in 2007, played woven from the thinnest threads IDM, in 2010, in this year's first recorded album in the neoclassical style, and now closed up the acid DJ. Mini-album "Dirty" has upset many fans. We're fans, but to us it came very much to the liking of: vigorously, forcefully, vigorous, engaged and dancing.
White Lung – "Deep Fantasy"
Three girls with guitars and one guy behind the drums cut heart-rending, desperate, rapid, simple, concise and incredibly soulful punk. None of the songs gets to three minutes, the whole album is perceived in 20 minutes, but on such a short distance, have time to go through a lot. Mom – anarchy, dad – a glass, brevity is the soul.
Antemasque – "Antemasque"
Two long-haired virtuoso Omar Rodriguez-Lopez and Cedric Bixler-Zavala continue to rape the ears of mankind. In the nineties they cut post-hardcore of at the Drive-In, zero-soaked rabid progressive rock of The Mars Volta. Their new group: arithmetic average: not wonder, as in "Volta", but more difficult than in the first group. The essence, however, is the same: the virtuoso grind and a beating. The album is good, but we believe that nothing is better than the album "Frances the Mute" 2005, the year these people have no record was a brilliant top, stalwart epic, in comparison with which new release Omar and Cedric seems somehow very much optional, and scotty.
Lana Del Rey – "Ultraviolence"
Hardly anyone was waiting for Lana claimed the title of "old-fashioned alternately" all mankind loves (and hates) her slow and languid, sad ballads. "They have me," said Lana and issued a second album (and as a PR campaign scandal, saying in one interview that he would like to die). The first release was hip hop and a little trendy electronics, now these innovations eliminated vestiges – Lana crept closer to the heart of his work. On the second album dominates old-school guitar, Lana sings sad and very sexy, the General atmosphere – tragic and mystical, marvelous, just like in a bar near the road in "twin Peaks". Lana can love and hate, we are of the first category, and declare that "Ultraviolence" is an exceptionally beautiful album.
Bear in Heaven "Time Is Over One Day Old"
Once these gentlemen was reputed to be one of the most important thinkers of modern music, but lately somehow forgotten, and his third album released without fanfare and hype. Alas, the band didn't spread her horizons and introduced about the same as on the two previous releases – sweeping and smeared indie-rock with dominant synths. Even in the historical sense, this release will not solve anything, but humanly it can seriously sink into the heart – the music is beautiful!
Fink – "Hard Believer"
Gloomy man singing soulful songs with acoustic guitar – how many of these artists have seen the world! But Fink differs from others that his music is very collected and has a sickly inner groove. His song "White Shadow" was heard in hundreds of movies and TV shows – like this music was written to articulate the moments of moral stress, mental instability and grim determination of the heroes. New album the Finca is decorated in a similar monochrome Nordic colors and can make a perfect soundtrack for monochrome and Nordic Ural summer.
4 Positions Of Bruno – "Sour-Milk Collection"
After the amazing song of the album "I ordered" the strangest and coolest of the Ekaterinburg group returned to wordless music and recorded a small and magical album. It dominated quite cheerful rhythms that this group is rare, but behind them lie frightening noises and sobs, whose vague homespun singing, unaccountable anxiety, fear of crouching, total internal net of being, and that the eyes do not see, brains do not understand. In short, these four tracks are everything that we love Bruno and his four positions.